2020/12/03 - 12/17
curated by Ziwei Wang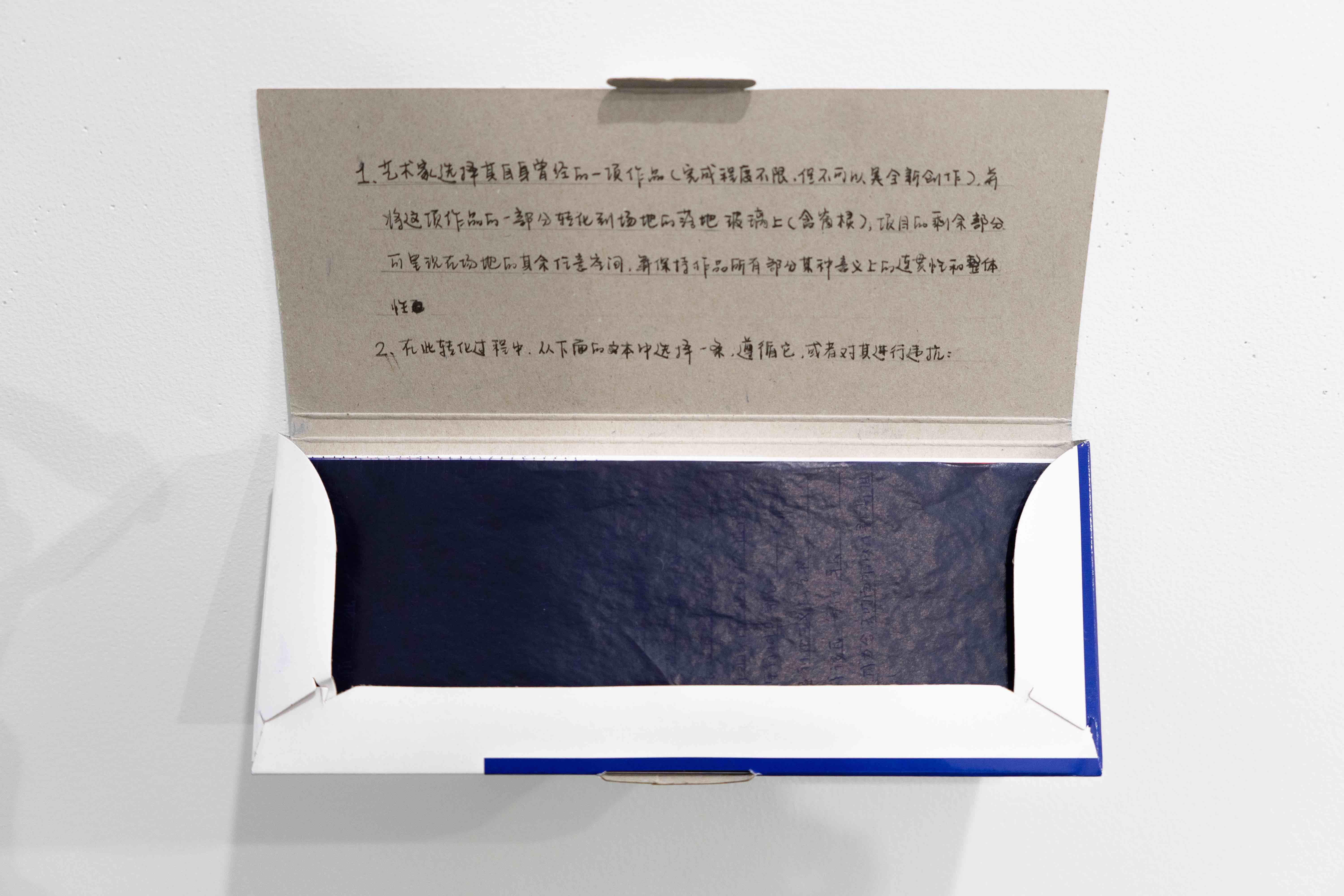 此次创作规则包含两个指令:
1. 艺术家选择自身曾经的一项作品(完成度不限,但不可以是全新创作),并将这项作品的一部分转化到场地的落地玻璃窗上(含窗棂),项目的剩余部分可呈现在场地的其余任意空间,并保持作品所有部分某种意义上的连贯性和整体性。
2. 在此转化过程中,从下面的文本中选择一条,遵循它,或者对其进行违抗:
慎独
奏响弦外之音
强调和体现存在的安全感
忠诚的离题
维持边缘和贫穷,不仰赖昂贵技术和集体创作
展现"平衡"或"多面性"
大胆预言、小心求证
用意识形态的降落伞装备自己
为国家的关系留出建设性诠释的空间
关注现象而非起因
视摇滚和波普为专业工作
或许没有可读性,但绝不会被误读
字里行间的争论
创造利他主义的艺术
消亡或移民,等待"平反"
自我牺牲,成为合法时尚难以找寻的鼻祖

*以上文本最终将以某种方式呈现于展览空间
The rule contains two instructions:
1. Artists should choose one of their past works (no requirements on completion but it cannot be a new work), and convert a part of the work on the French windows (including window lattices) in the space. While the other part of the project could be presented in the rest of the space, the whole work should maintain consistency and integrity in a sense.
2. Select one phrase from the attached texts during the process, either follow or disobey it.
Signs of cautious independence
Play the overtone
Emphasize and embody the secure consciousness of existence
Loyal digression
Maintain marginalized and poor, not rely heavily on expensive technology and collective teams
Exhibits "balance" or "engages on many fronts"
Be bolder with our prophecy, more sentimental in our reasoning
Equip ourselves with ideological parachutes
Allow some space for constructive interpretation of relations with the state
Pay attention to phenomenon rather than origin
Regard rock and pop as professions
It might not be readable, but will never be misread
Debates between lines
Create the altruistic art
Extinction or immigration, waiting for "rehabilitated"
Self-sacrifice, and become the untraceable initiators of legalized fashions

*All texts above will be presented in the space in some ways.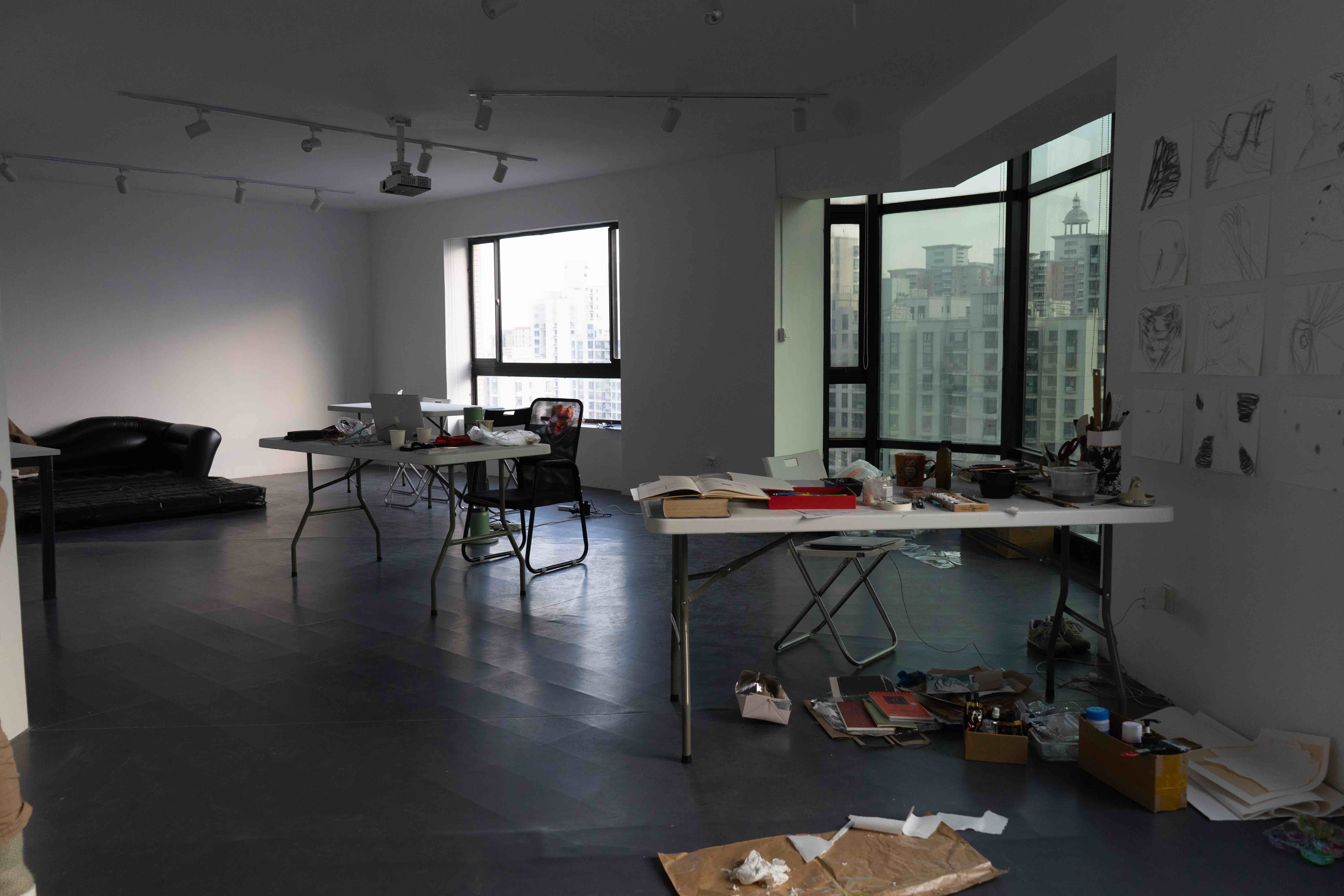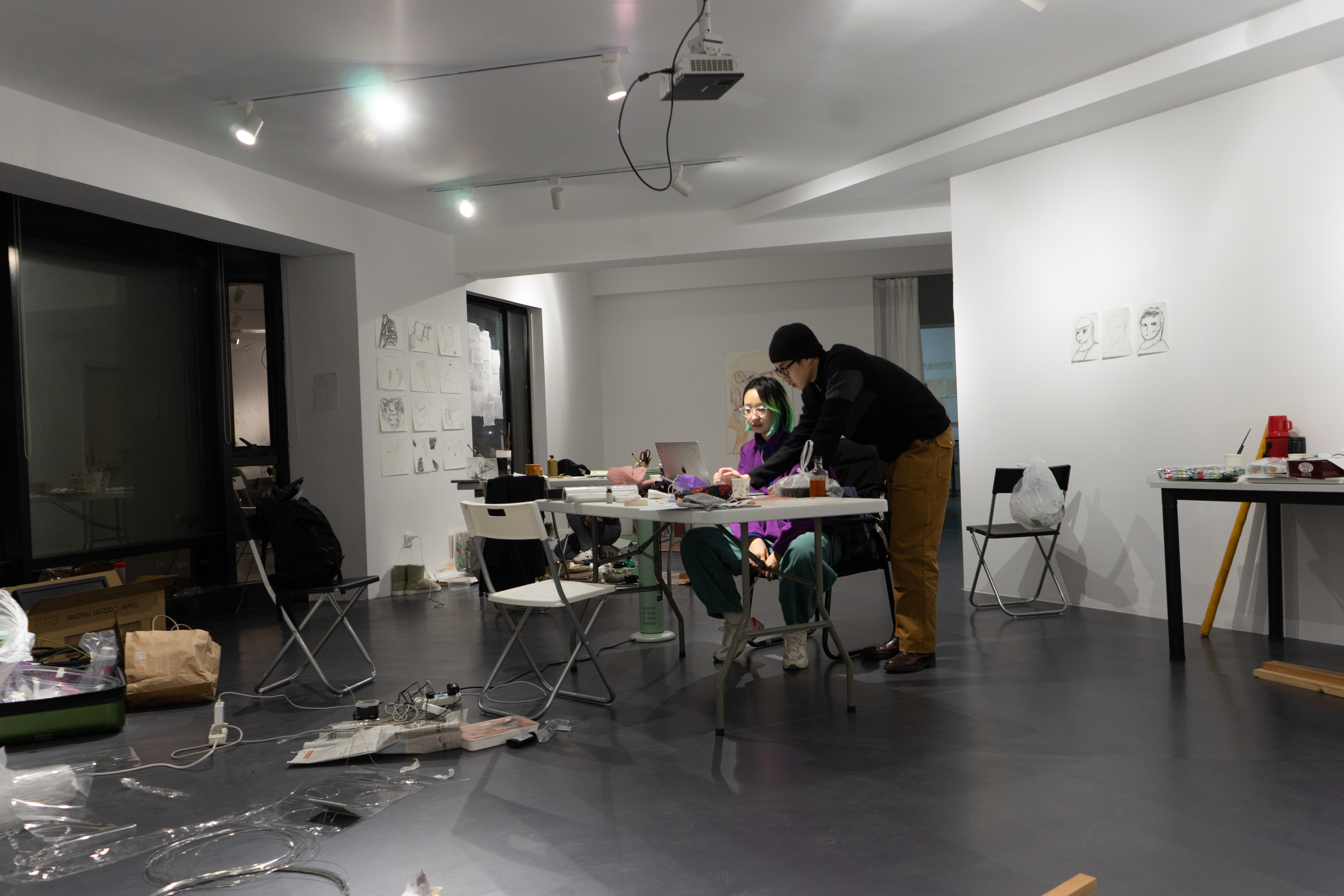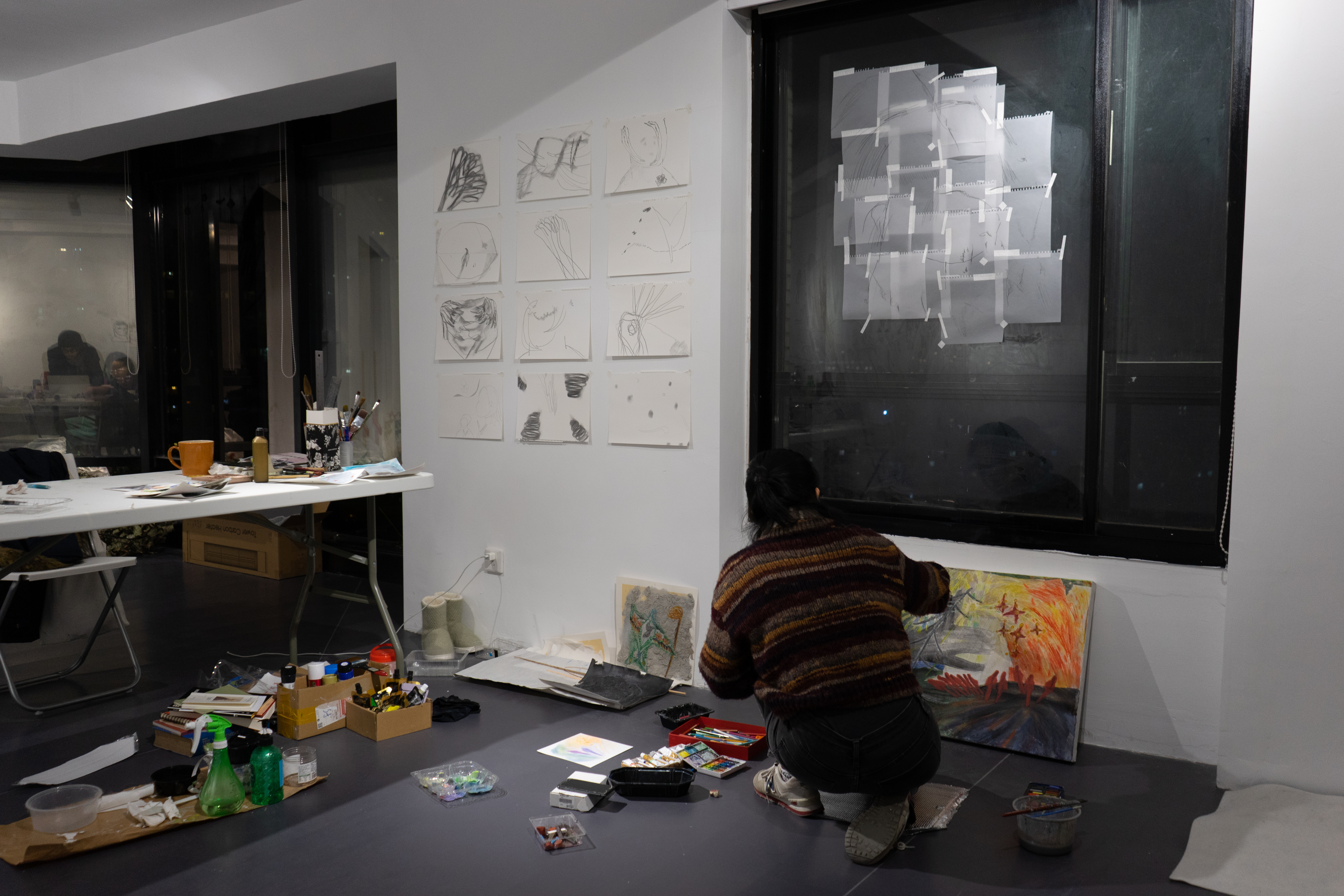 Installation Shots ↓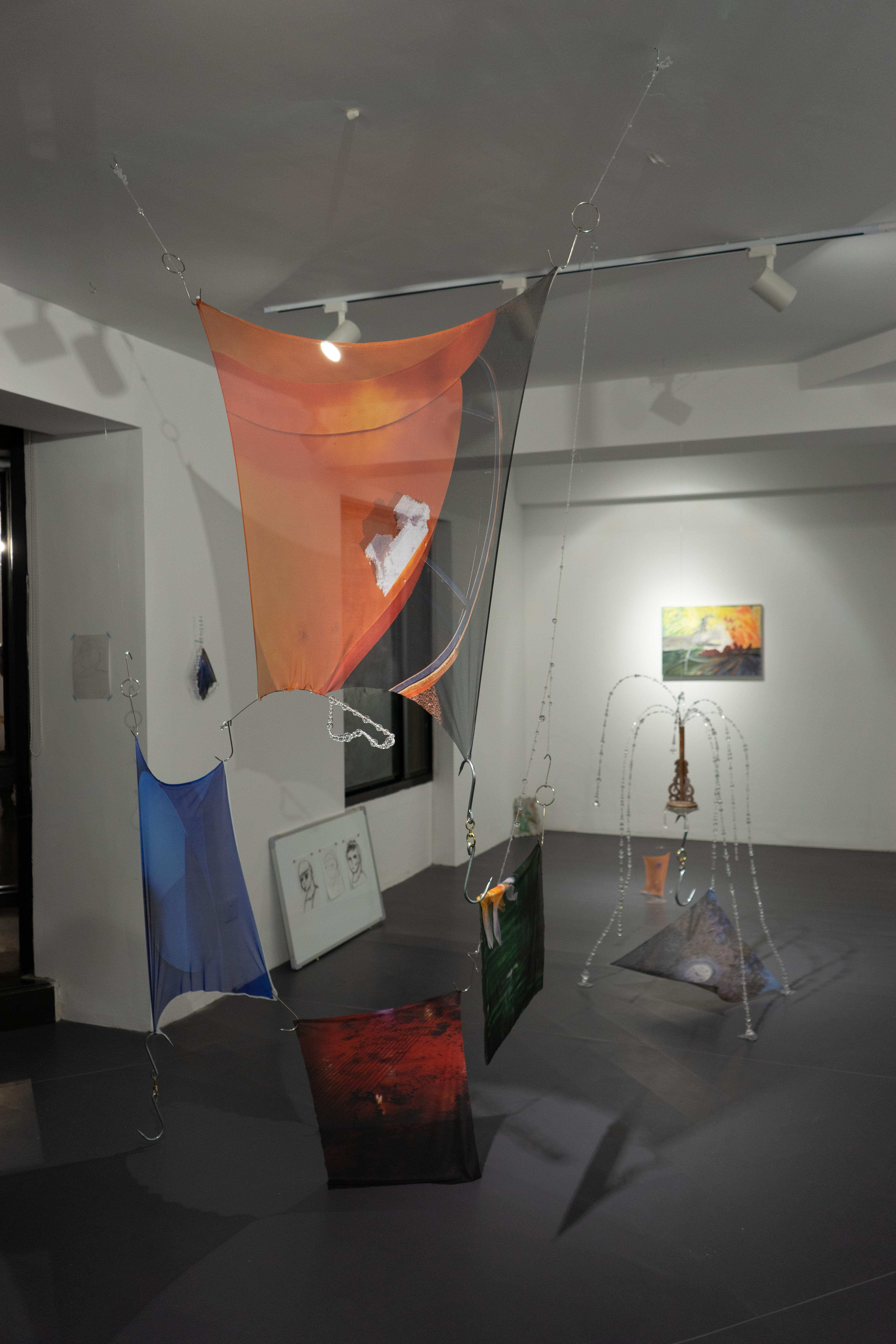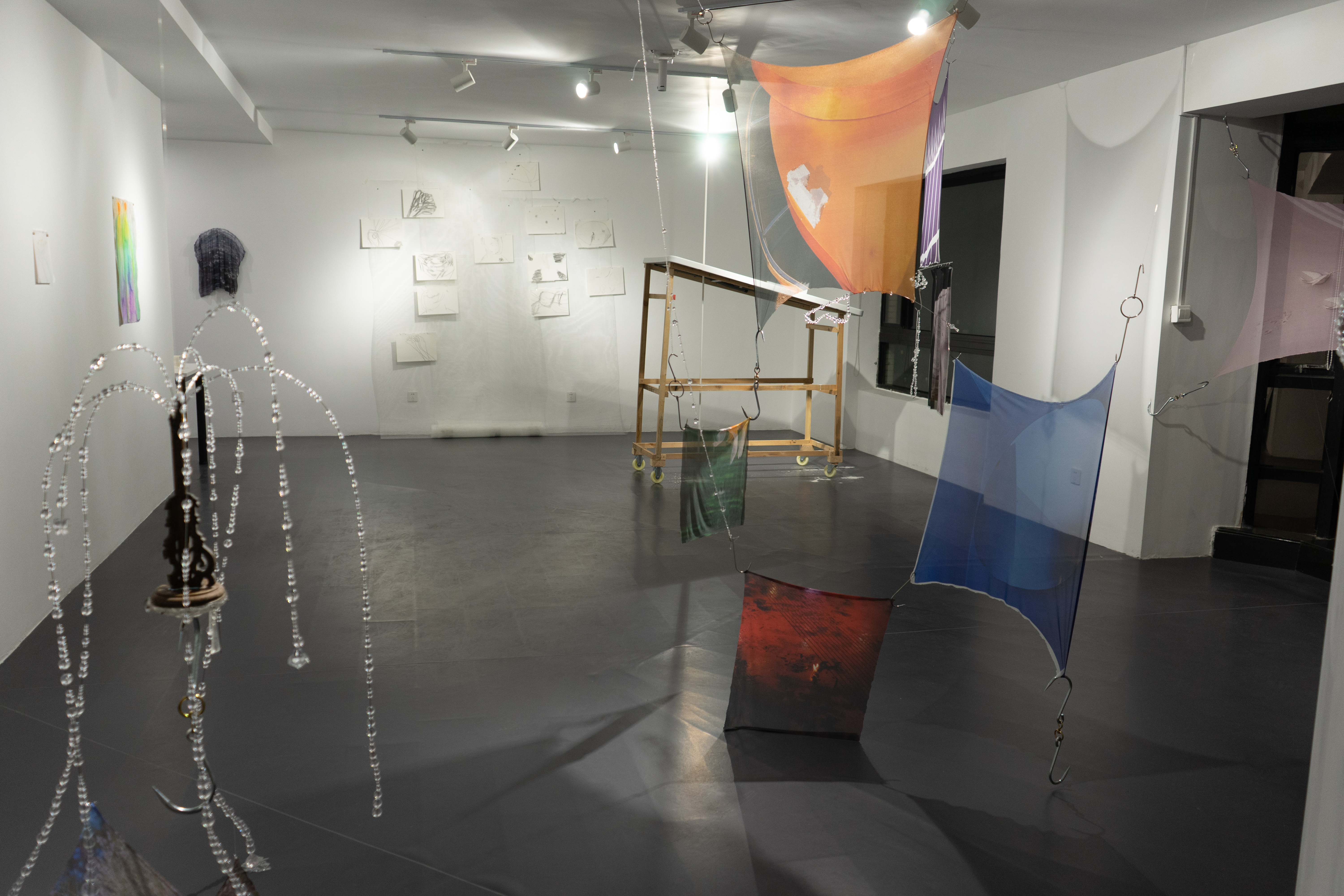 Peishan Huang ↓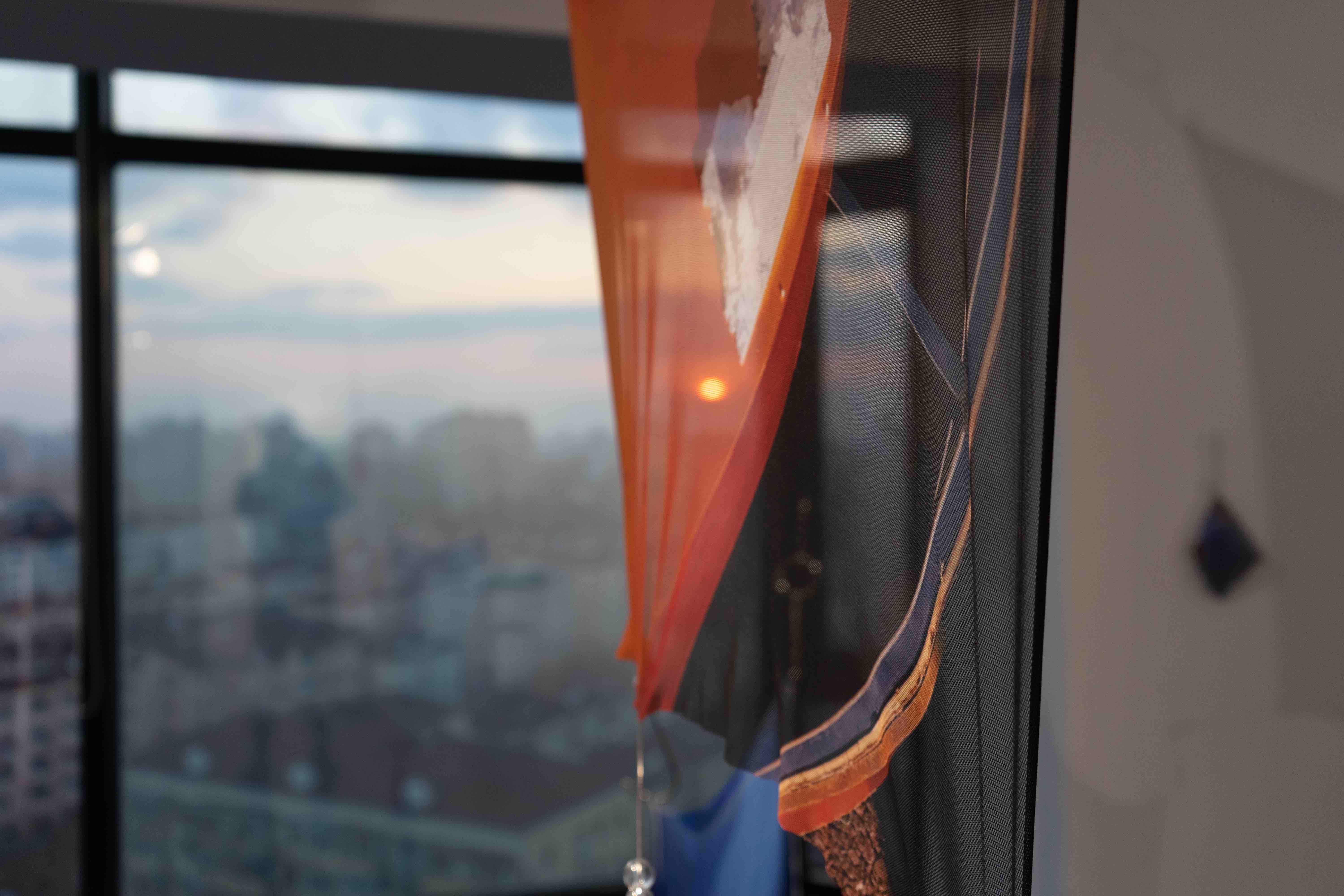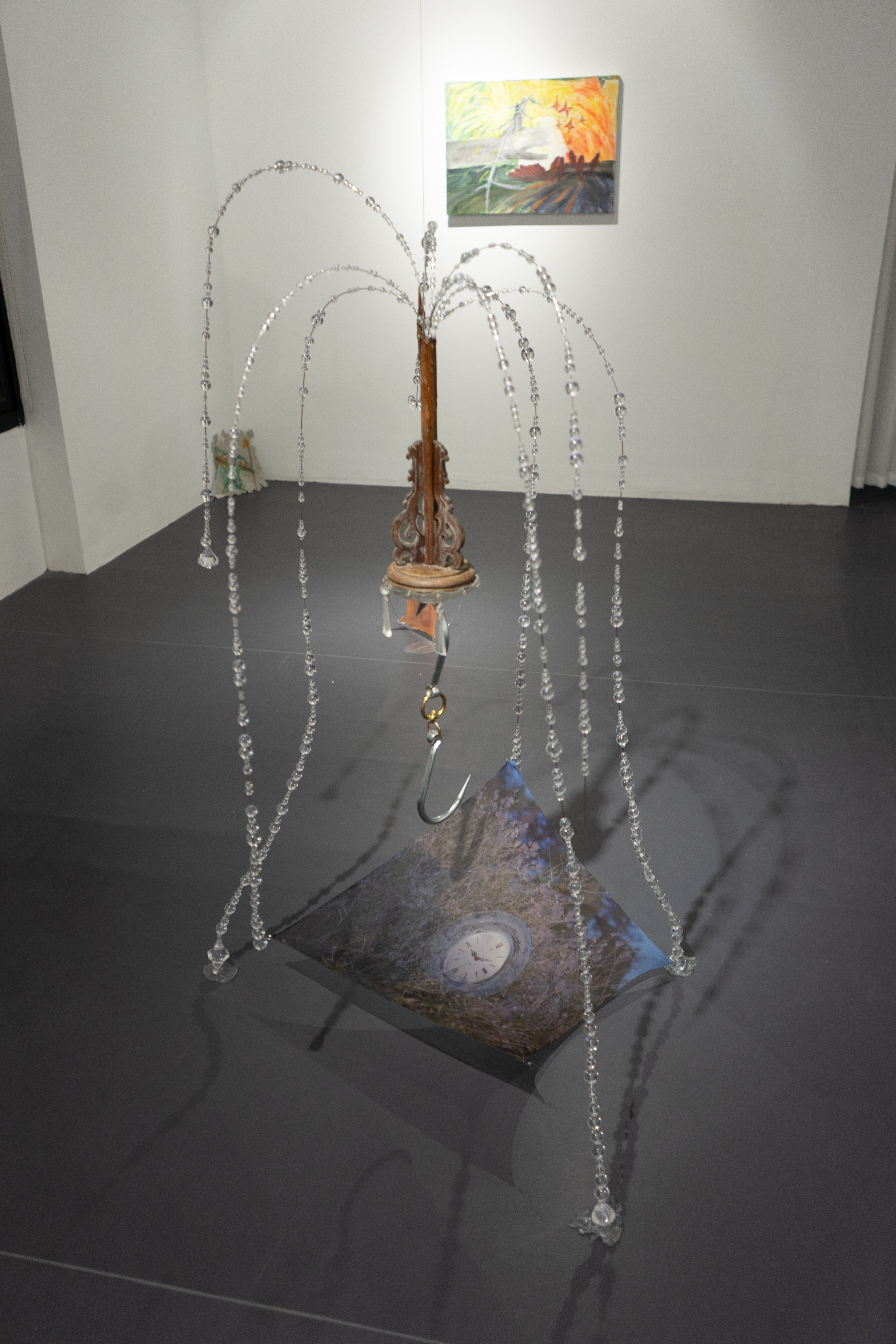 Zihan Liang ↓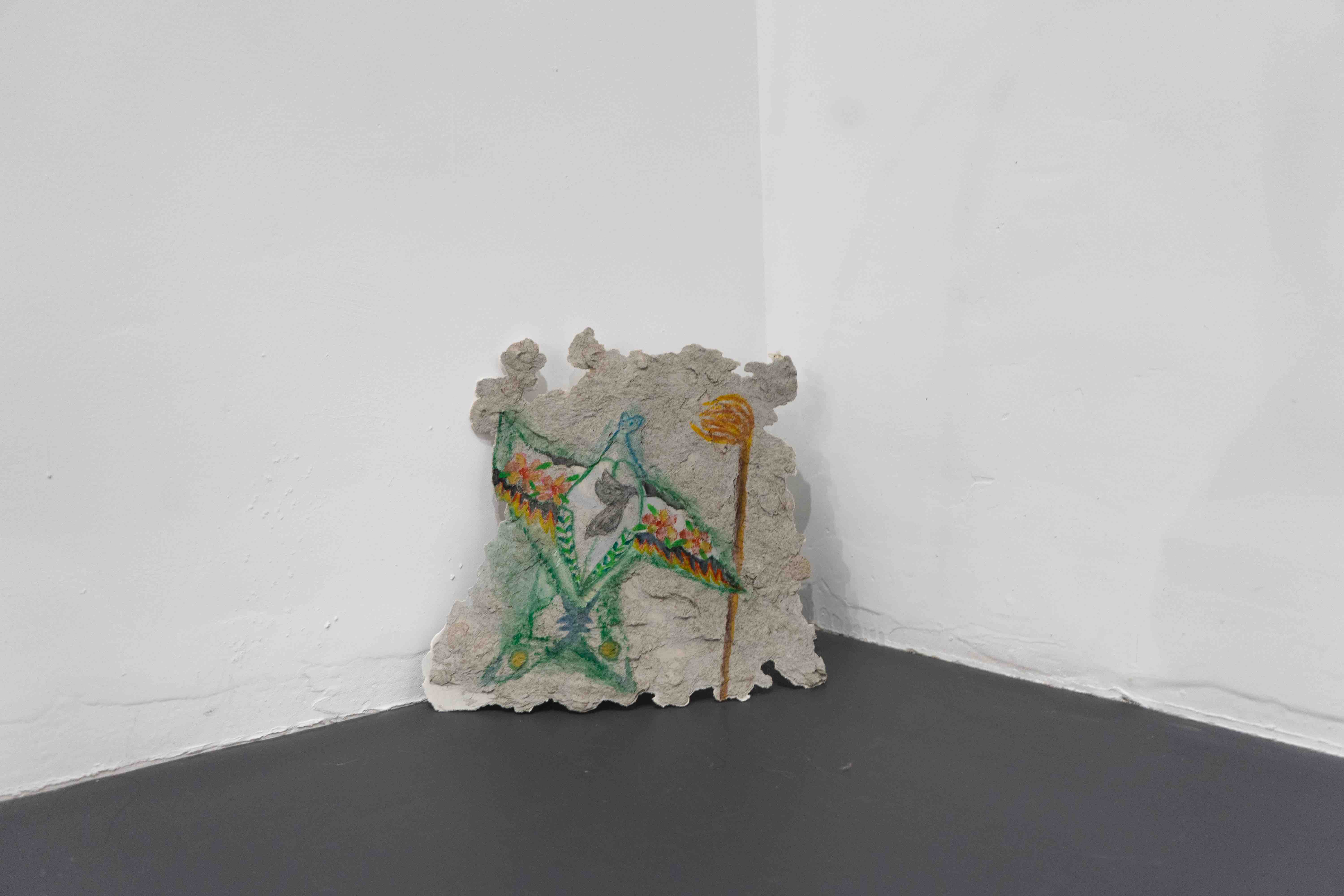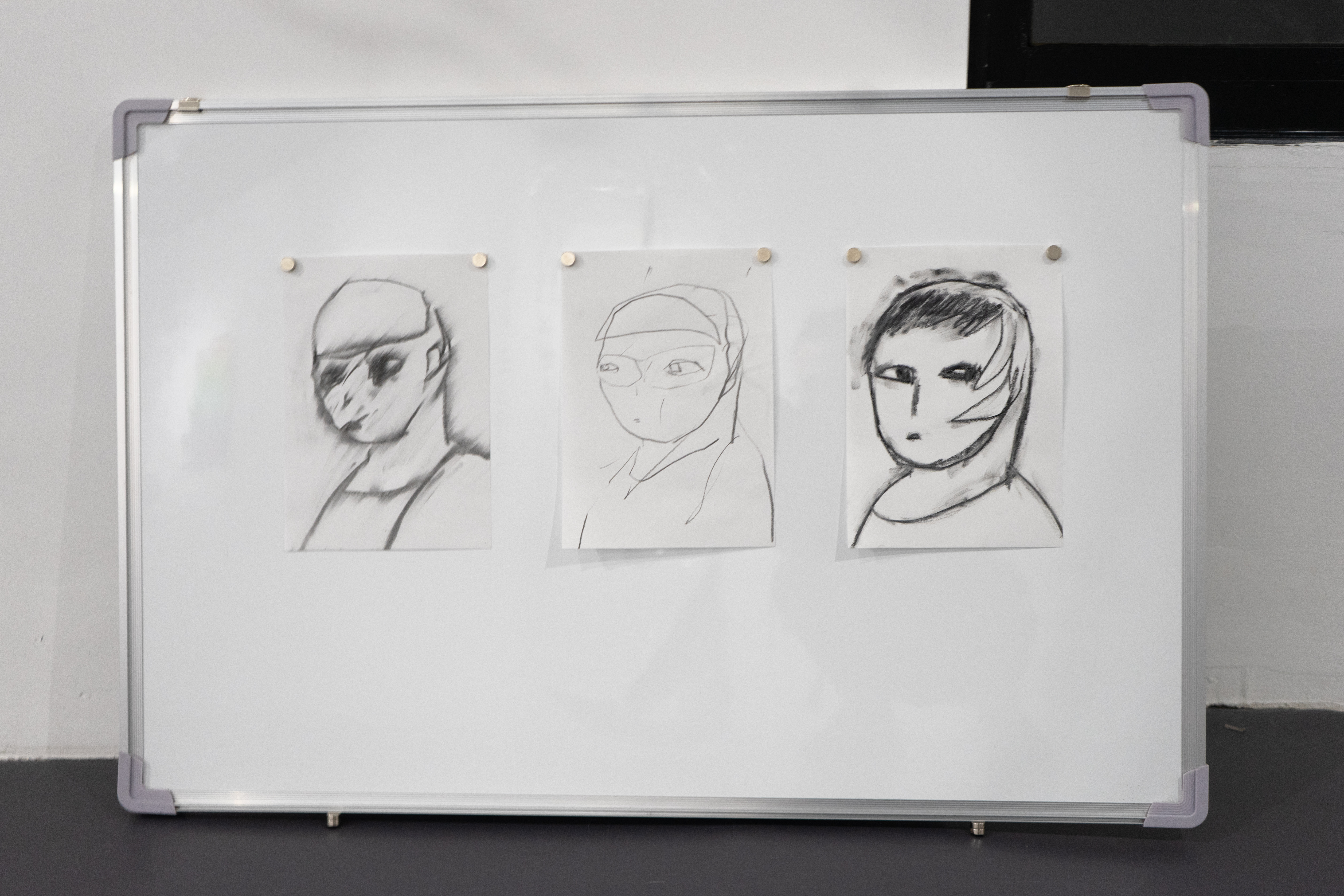 Hanjun Zhang ↓